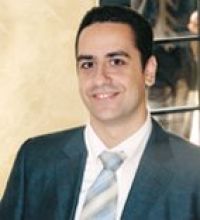 Dr. Theodosis C. Theodosiou – University of Patras (Patras, Greece) holds a Diploma (2004) in Mechanical Engineering & Aeronautics and a Ph.D. (2010) in Mechanical Engineering in the area of materials science and nanotechnology from the University of Patras. He has more than ten years' experience in material modeling, composite structures, nanocomposites and structural health monitoring (SHM).
He has also a long experience in programming and software development. He has numerous publications in refereed journals and conferences in the area of nanotechnology and SHM. He has participated in various Research Programs supported by Greek National Funds (Greek Ministry of Education) and European Funds (FP6, FP7, CleanSky JTI etc.).
He is a licensed Mechanical and Electrical Engineer and a registered member of the Technical Chamber of Greece. Currently, he is a research engineer at the Lab. of Applied Mechanics and Vibrations at the Dept. of Mechanical Engineering and Aeronautics (Univ. of Patras, GR).