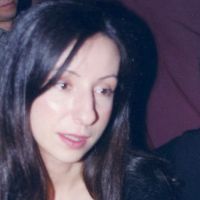 Asemina Toliza obtained her diploma in Chemical Engineering in 1996 (Polytechnic School of University of Patras) with her Thesis entitled: "Polymer Fractionation in conjunction with the use of chromatographic methods".
During the Summer period before obtaining her degree, she was trained in industrial environment. She has worked both in University and Institutional research laboratories and in Industry. For almost five years, she worked as a research assistant at the Laboratory of "Transport Phenomena and Physicochemical Hydrodynamics" Chemical Eng. Department, University of Patras.
Next, she worked at the Pharmacy Department of Patras University and she also had a short work contract with Hellenic Bottle Company COCA COLA 3E, at the department of production and incoming raw materials quality control.
For almost four years, she worked at SILCIO SA PV Company as a Metrology and Quality engineer.

Currently, she is a research assistant in the context of the research project "Graphene Core 1, GA: 696656 – Graphene-based disrupted technologies", at the institute of Chemical Engineering Sciences, Foundation of Research and Technology – Hellas, (FORTH/ICE-HT) of Patras.